The Journal of Metaphysical Investigations is a semiannuall, scientific, peer-review journal related to philosophy department of Kharazmi University of Tehran in coordination with Iranian Association for Philosophy of Religion (IAPR) which publishes scientific philosophical articles. Metaphysical Investigations publishes pioneer researchs in the field of metaphysical, ontological, theological and philosophy of religion topics. all article review two side-blinded.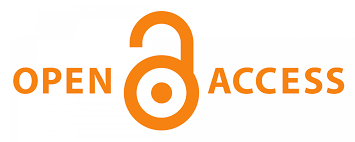 The Journal of Metaphysical Investigations is an open access journal and all content is available without any charge to the user or related institutions. Thus read, download, copy, distribute, print, search, or link to the full texts of the articles, or use them for any other scientific lawful purpose, without asking prior permission from the publisher or the author are allowed to all readers and institutions. Our attitude of open access is in agreement to the
BOAI
definition of open access.
copyright policy:
authors by submmitting and filling the related form asigning the right of any kind of publish or re-publish, including commercial, to the publisher.
Country: Iran
Publisher: Kharazmi University, Tehran
Category: Philosophy & Theology
Language: Persian (main) or English (periodical)
Journal Frequency: Semiannual Journal
Format: Printed & Online
ISSN: 2783-2198 (print & online)
Article Submission & Processing Charges: no
Process of Review: Double-Blind Review
Review Time: 3 to 6 months
Access to Articles: Free (Open Access) & Full Text
Indexed: Yes
Copyrights License: Cc-By-NC-ND

Plagiarism Policy: routinely similarity-check and possible plagiarism for every single drafts using SAMIM and TIK